What an eventful day!!
I headed to the west, around 4pm, after some cells became apparent on the radar. Everything was messy and had no structure. Just lots of very heavy rain.
I decided to go back to Wagga and then proceed to the north where I could see clear air, and some large Cb developing. It took me a few roads to find a place to pull over (all the places I could had large trees next to them!). Downdrafts were popping up left, right and centre by then, so it was hard to setup the tripod without getting rained on or struck by lightning. This wasn't going to work, so I drove on for a bit, until I found myself being engulfed by one of the storms coming from the NW. There was a nice RFB attached to this also which I think made me a little distracted! I sat it out, with crazy wind driven rain blasting the car, and a nice lightning show to boot!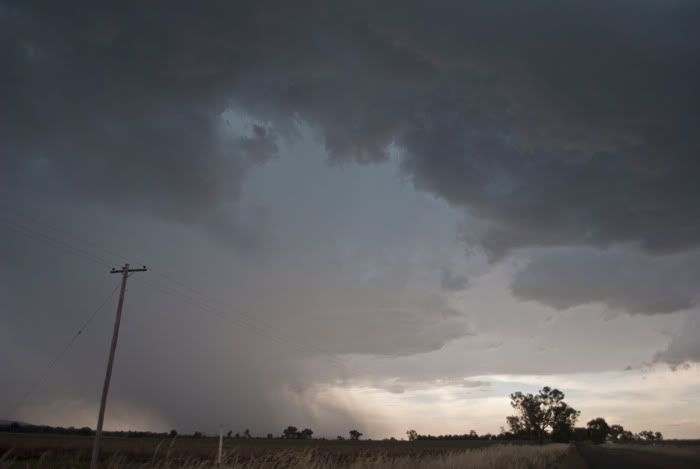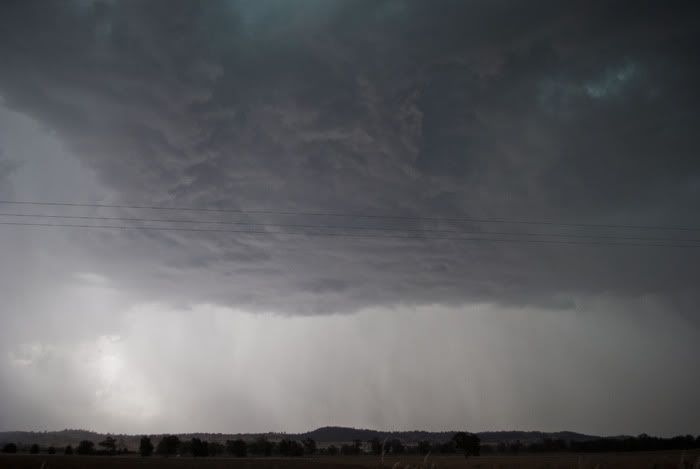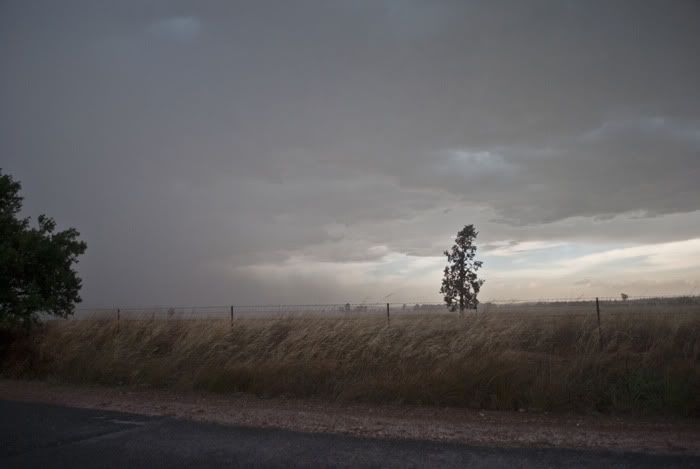 Click this link for storm intercept video
I guess I picked the right spot, because they just kept coming and coming!! And CG's everywhere!! Roads were starting to flood. Radar showed I was in the centre of the training thunderstorms.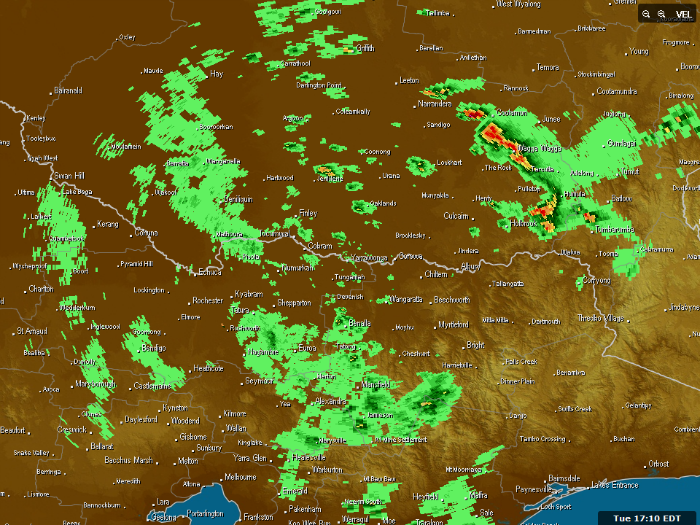 I made my way home, after driving through a couple small flood waters, and was greeted by an amazing shelf cloud, with what I think looked like a rotating mesocyclone. At one stage I thought it was going to put down a tornado!!
This storm was there one minute and gone the next as it flew off to the SE, but there were more storms developing behind it, so I headed out again to chase some rain and pea sized hail (didn't sound like it though!). Saw a nice double rainbow on the way home.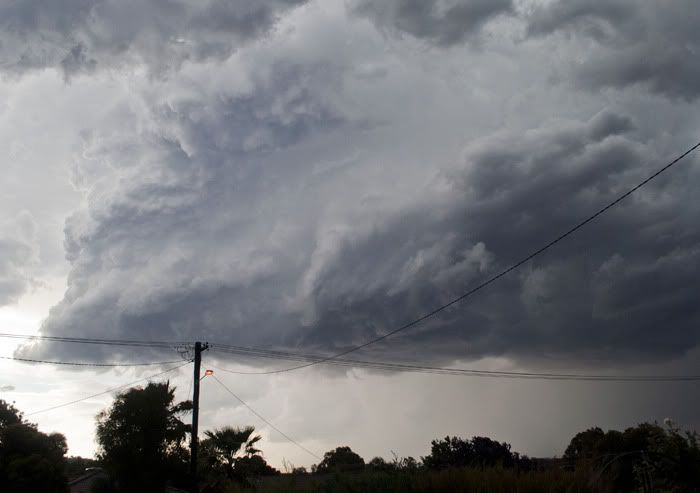 Click here for possible funnel video
We got a direct hit from another storm later, with a slight bow on radar. This put out a lot of spectacular CG's, which I couldn't photograph since it was raining so much. After the rain had died down a bit, I went out to the back yard under the shelter, and started snapping away!
These are my first attempts at lightning. I got the first shot on my first go!! It's a shame it's a little out of focus though.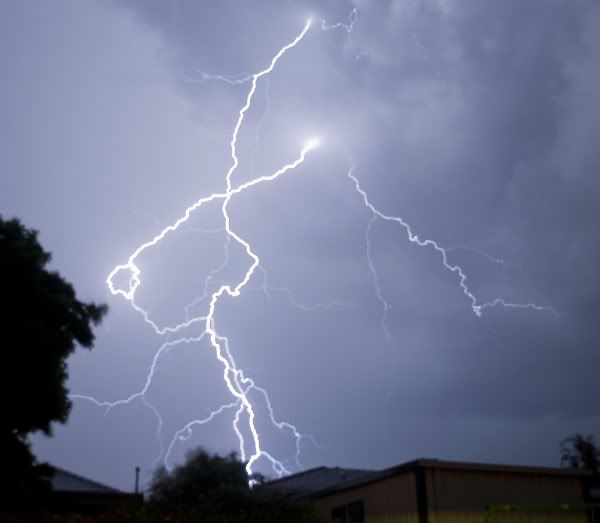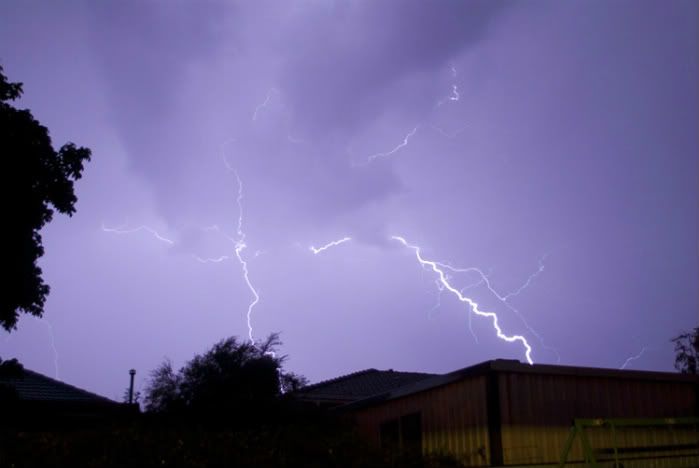 Got another hit a few hours ago, which was the windiest, and had the had the heaviest rain of them all.
23.4mm fell at home, but I suspect further to the north would have had a lot more. The airport to the east sure did!!
57.4mm, which places this November as the wettest on record!
151.0mm this month.